About Us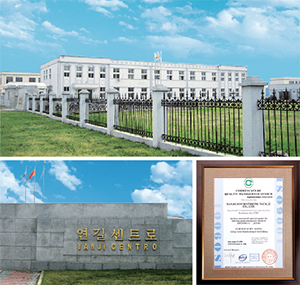 WELCOME TO CENTRO
Centro Corporation manufactures the finest fishing terminal tackles ti the world's market.
Trust, quality, innovation and customer-focus are the driving spirits that have made Centro Corporation a world leader in fishing tackles industry.
Specialized in saltwater fishing, Centro Corporation, at all times commits herself to supply the best tackles to the fishermen!
Based in South Korea, Centro Corporation expands her activities to China and supplies her products all over the world. Combined with customer's trust, years of Centro people's efforts and experience on developing and manufacturing the fishing terminal tackles, Centro already has gained the recognition and acknowlegement from big customers in world's fishing tackles industry.
In 2004, Centro was certified by ISO9001 quality management system. Centro Corporation, is and will continually strive herself to maintain present forefront position in fishing tackles industry, develop and manufacture the most considerate tackles for every fishing man, expand her best quality products globally, and always, with our highest service to assist you to get the big fish!
Thank you and enjoy our products!
Our Services
The History of CENTRO
1996 Established Centro Corporation in Korea
2001 Established the factory of Yanji Centro Fishing Tackle Co., LTD. in China
2004 Acquired ISO9001 Certification in China